Reston home buyers helped by new tax law.
November 17, 2009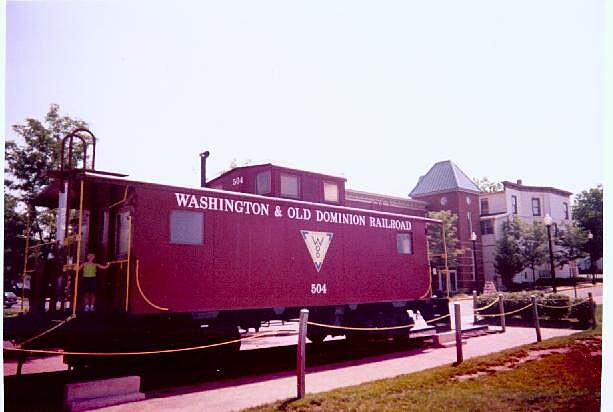 Washington and Old Dominion Railroad Regional Park Vienna VA.  This picture has nothing to do with the blog post below. This trail runs from Vienna to Reston and beyond in both directions.

2009-10 Home Buyer Tax Credits
Tom: I heard that there is an $8,000 tax credit for first time home buyers. Is this true?
Steve: Yes, Tom it also applies to people who have not owned for the past three years, not just first time buyers. A new feature of the law is a tax break for people who HAVE owned another property and want to buy another.
Jo Ann: Is there a good link that you can send me that will explain the first time home buyer tax credit in plain English?
Steve: Alert client Dale likes this one the best:
http://www.federalhousingtaxcredit.com/2009/home2.html
Jo Anne: Can you tell me whether I qualify for it and what its tax implications are?
Steve: Realtors are not competent to give you accounting and/or tax advice. Good realtors need to be experts in the whole process of a real estate transaction. A major portion of that process is coordinating subject matter experts: pest inspectors, home inspectors, loan officers, and settlement attorneys.  Your tax and legal questions are often unique to you. Realtors ethically should not pontificate on areas outside their area of expertise but should refer you toward info sources and trained professionals for good advice.
As far as the tax credit goes. It was just extended a couple days ago !!!!! see the link above for details. It certainly has helped many buyers get into homes that other wise would have been locked out of the market. Here is a relatively clear explanation from the above mentioned web site:
"What is the definition of a first-time home buyer?

The new law defines "first-time home buyer" as a buyer who has not owned a principal residence during the three-year period prior to the purchase. For married taxpayers, the law tests the homeownership history of both the home buyer and his/her spouse.

For example, if you have not owned a home in the past three years but your spouse has owned a principal residence, neither you nor your spouse qualifies for the first-time home buyer tax credit. However, unmarried joint purchasers may allocate the credit amount to any buyer who qualifies as a first-time buyer, such as may occur if a parent jointly purchases a home with a son or daughter. Ownership of a vacation home or rental property not used as a principal residence does not disqualify a buyer as a first-time home buyer."

_________________________________________________________________________________________

You came here for real estate or community information…not to read about all the fantastic things that we have to say about ourselves…so we don't say it. You want to search for Homes? Same deal.

Go here: Search for Northern Virginia Homes Like an Agent Just play around. No hassle, no spam, we won't bug you. Fresh listings emailed to you. Want more info. Drop us a line. You're in control. For a regular home search click here:HomeByBachman.com Peace.

Reston homes for sale, Reston Real estate agent, Homes for sale in Reston, Reston Realtor

____________________________________________________________________________